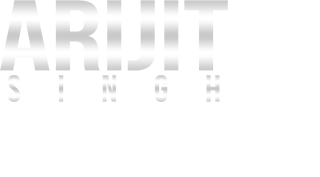 PRUDENTIAL CENTER • NEW JERSEY
For Sponsorship and Tickets Call:
Sunil Hali 646-907-8022
eMail: [email protected]
Sakaar Entertainment is a USA based event management company, with a focus on live shows across USA & Canada featuring celebrities from the Bollywood entertainment industry.
Promoters of Sakaar Entertainment are entrepreneurs, and pioneers in producing mega Indian events in USA since 1997. Besides being successful in corporate as well as business, the promoters have successfully organized and executed large scale events such as Bollywood Awards, The Music Festival of India, Miss Indian Worldwide, Indian American Achiever Awards, Double Wicket Cricket Championship among others.
ARIJIT SINGH Live 2019 USA is by far the biggest entertainment show ever in East Coast.